The Piano Maker – Kurt Palka
Dear Readers,
I am in charge of picking books for my bookclub.  So in the summer I go wandering around different list of books – BookBub, Good Reads, etc… – to find something different but good.  I am not always sure what I am going to get, but with The Piano Maker by Kurt Palka we got a homerun.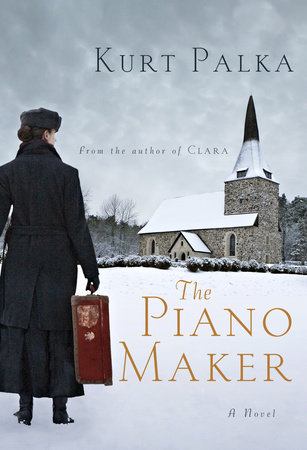 The story starts with our main character arriving in the small town of St. Homais in Nova Scotia.  We are unsure of why she arrives and why she seems to have so much hidden, but as her story slowly unfolds we learn that there is more to her than anything we could imagine.
I believe Kurt wrote the book this way so we could feel part of the town.  We don't know Helene, but if we take our time and gently let her know we like and support her, she will begin to trust again.  It made for a delightful read, but it also made for a lively discussion.  We all had to decide for ourselves if we liked her or not.
I have to say that not everyone in the book club liked the ending of the book. (Spoiler) They didn't like that she got away with it.  They thought that what happened and how it was dealt with did not fit.  But again it sure made the ladies of the group talk about it.  About how they thought it was right or wrong, how they agreed or disagreed with different members of the town and most of all, how much they admired Helene for all she went through and still lived to talk about it.
I know this is not a new release and it is one that many have read, but I can only say that if you are looking for a book that will make you think while reading and one that is a reminder that we don't know what others have walked through.
I am looking forward to reading more of Kurt's books soon.    Happy Reading,